The human eye develops all on its own into one of the most complex optical processors in the world. Just because it develops by itself does not mean that it should be left on its own. In order to stay healthy and function at optimal precision the human eye often needs a little help. Our
Commack optometrist
at Professional Vision care is ready to assist each patient in enhancing and maintaining optimal vision and eye health.
While our Commack optometrist has a large selection of designer eyeglass frames and contact lenses our eye care services start with one of our optometrists conducting a comprehensive eye examination. These annual examinations are crucial to enhancing visual acuity as well as continuing robust eye health. Our doctor will perform a refractory eye assessment, which measures the patient's visual acuity from which any vision correction prescriptions will be developed. Our doctor will also measure the eye to fit contact lenses if the patient is interested in them. Our doctor will use our state-of-the-art diagnostic technology and perform a dilated eye exam to see deep into the eye to detect any structural abnormalities as well as any current or developing eye diseases. Many serious eye diseases develop with few or no symptoms until they are at an advanced stage, so an annual eye exam is the only way to catch these conditions at an early stage before they cause permanent vision loss, which is why our doctors screen for glaucoma, macular degeneration and diabetic retinopathy among others. Our doctors also will evaluate patients for their candidate for LASIK surgery and co-manage the pre- and post-operative care in conjunction with the surgeon.
Once an accurate vision correction prescription has been made by our
Commack optometrist
our optical shop can turn it into a fashionable pair of eyeglasses or fit the patient for contact lenses. Our optical shop features hundreds of frames from some of the world's leading designers such as Ray-Ban, Prodesign Denmark, Prada, Coach, Coco Song, Kate Spade, State and many more. Our eyeglasses feature the highest quality lenses that are available with lenses that are glare and scratch resistant and are lighter in weight as well as thinner. Most of our frames can also be made into sunglasses. We carry contact lenses to fit any prescription and lifestyle. Our shop is dedicated to bringing our patients the highest quality vision care products at affordable prices and we regularly feature specials on our products. Bring the family to our shop the best in eye care.
By Professional Optometry Vision Care
November 5, 2018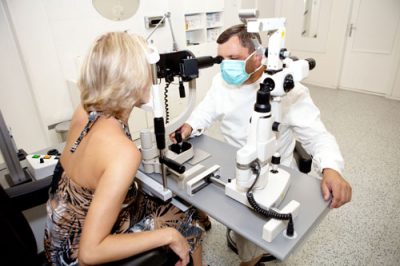 Blog Posts
Follow Us